SILVERAIR MERINO WOOL BOXER-BRIEF 8"
A high performance boxer-brief made with luxurious 17.5 micron merino wool and real silver. Our custom double knit fabric weighs between 200-220gsm and has a terry finish on the inside that is incredibly comfortable and a dream to wear. The silver neutralizes odor causing bacteria and takes the natural anti odor performance of merino to the next level. A silicone grip system prevents the legs from riding up or bunching. The all new version features a gusset reinforced with nylon that is more durable against abrasion.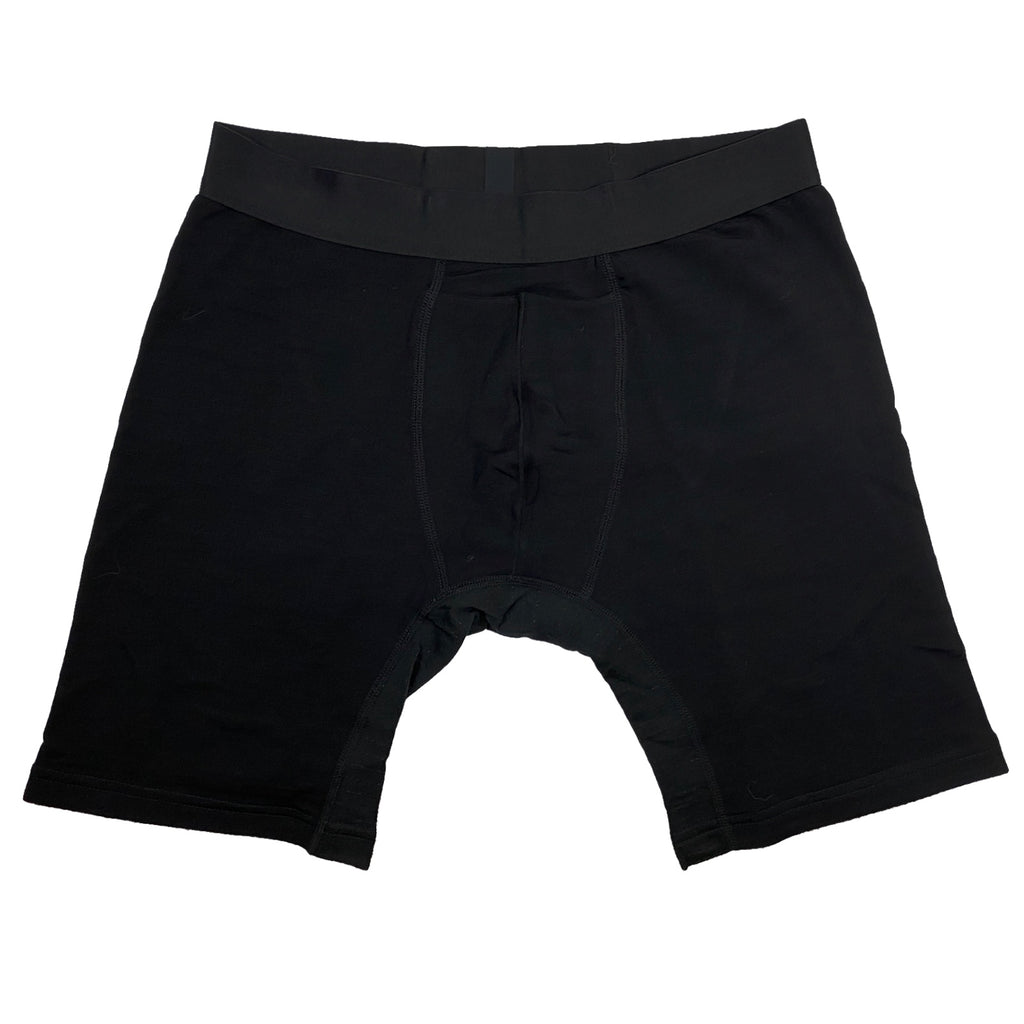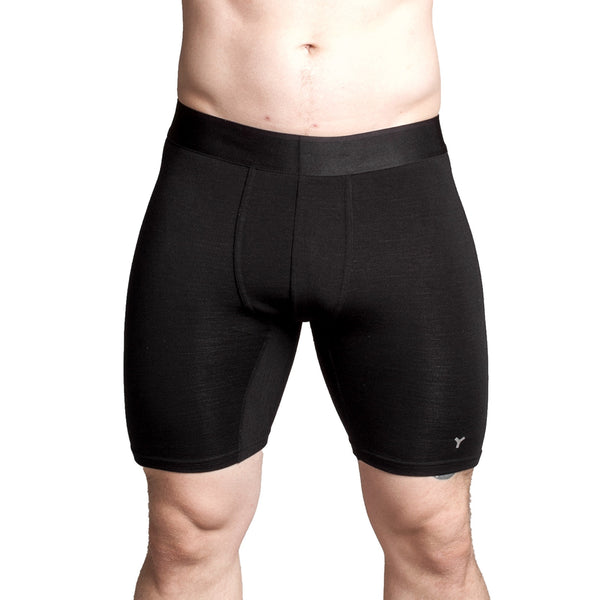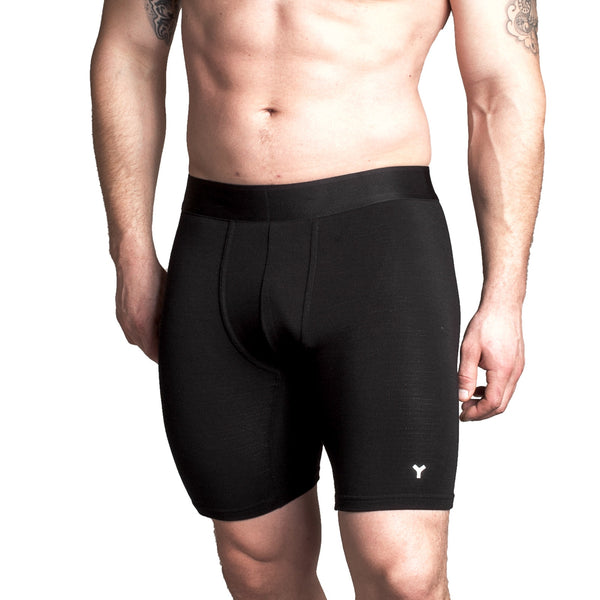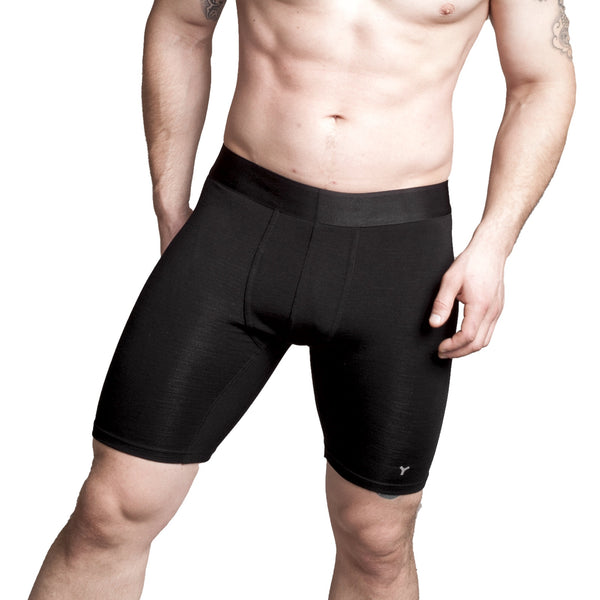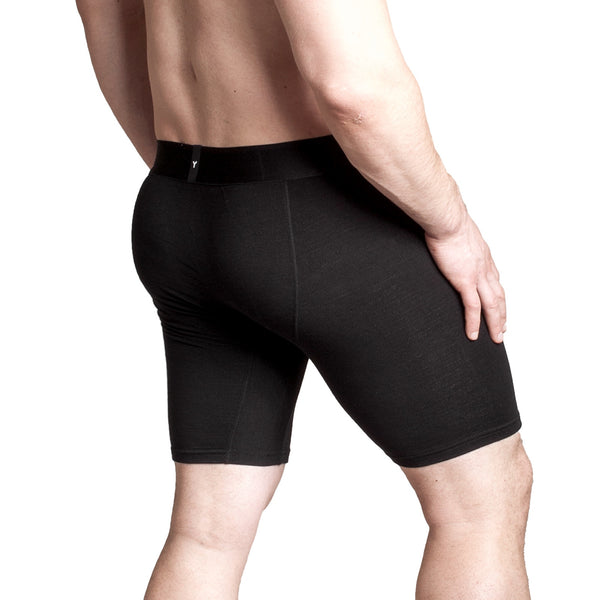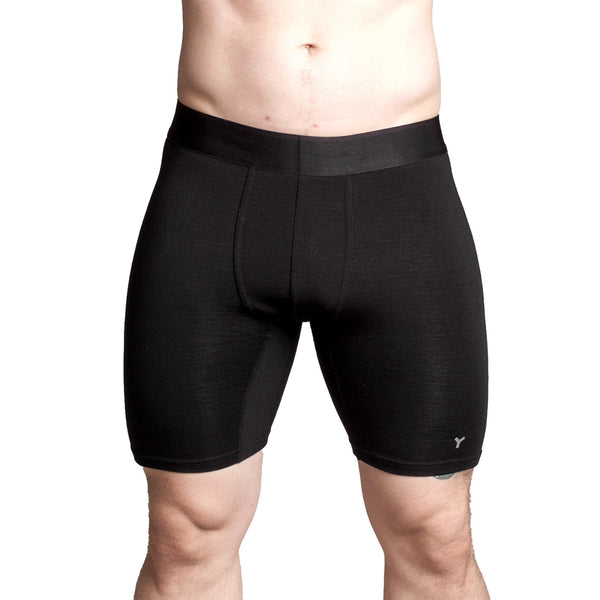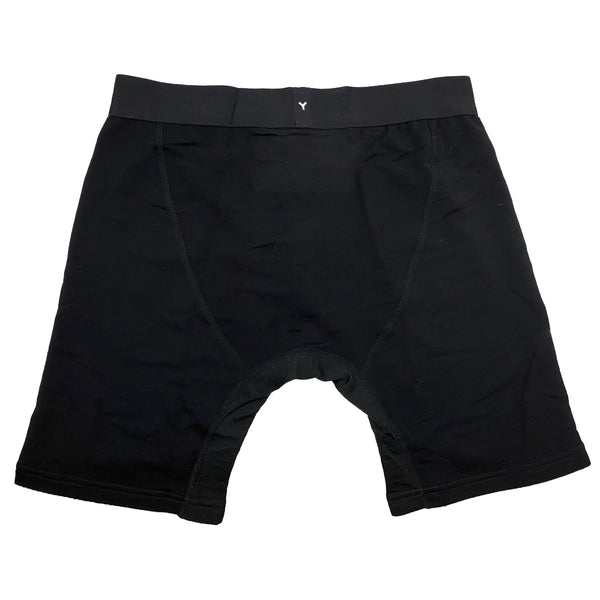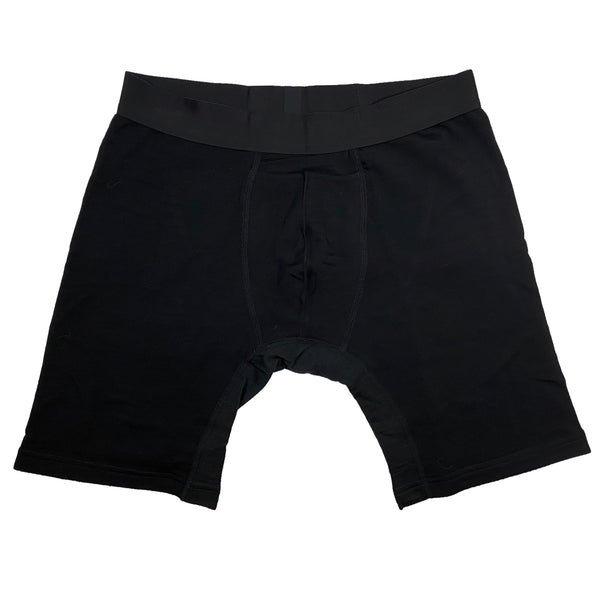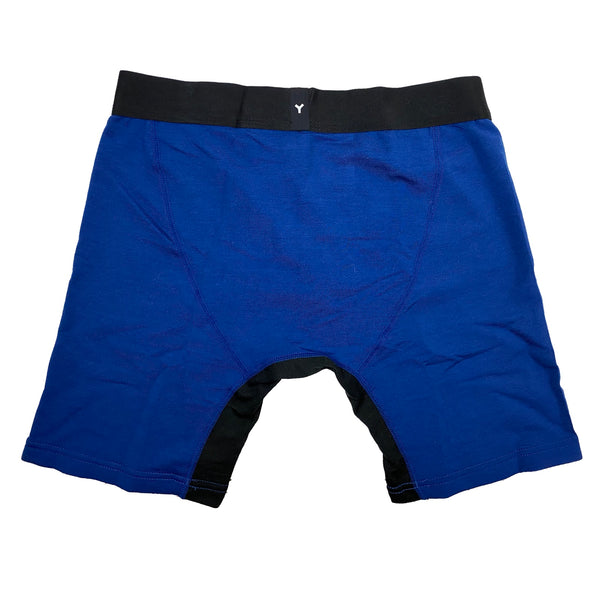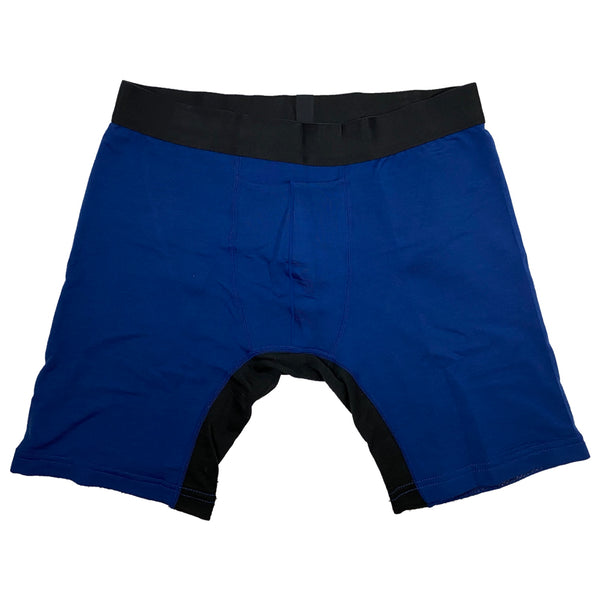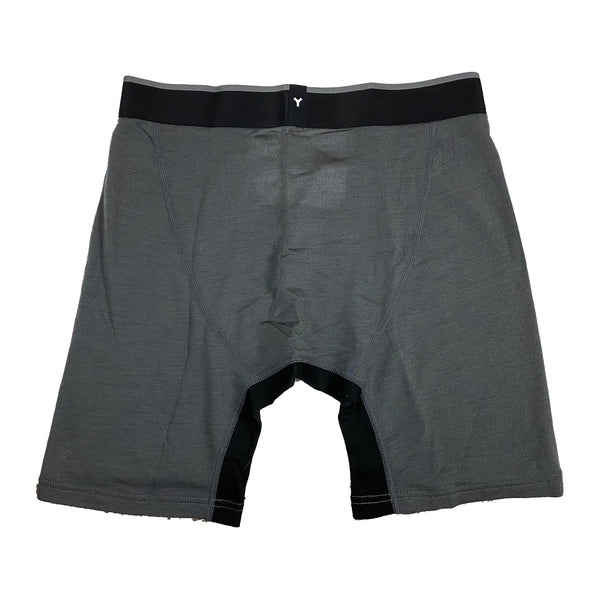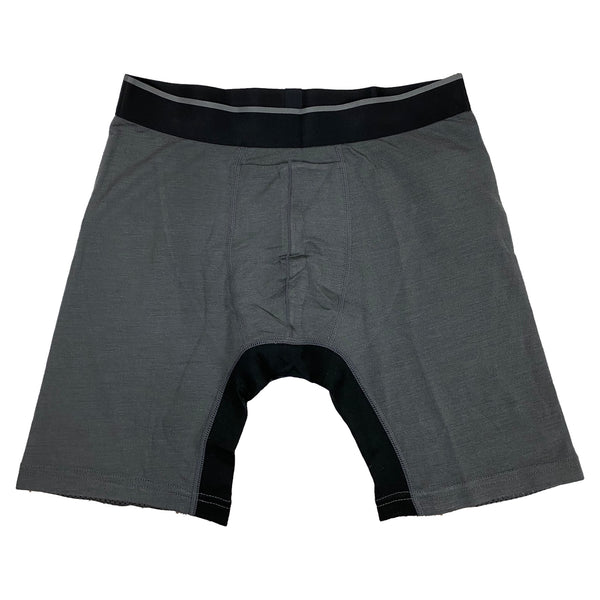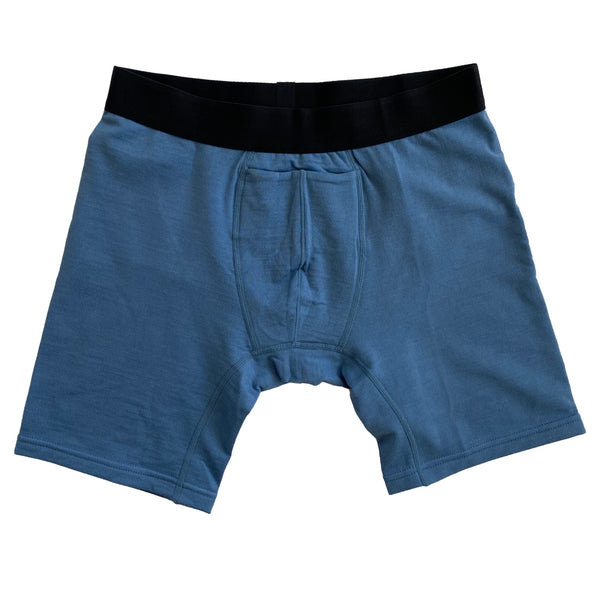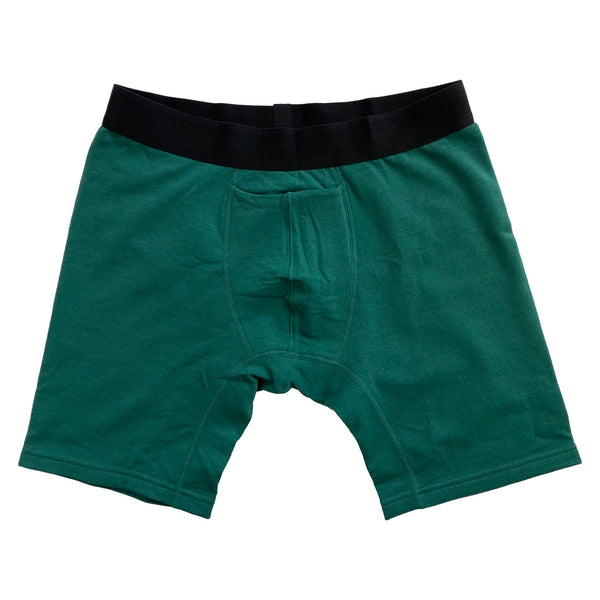 SIZING GUIDE
(based on body measurement in inches)

TRY ON GUARANTEE
If you don't love your first pair, you can return it within 30 days of purchase for a full refund or a different size.
MATERIAL
17.5 Micron Ultrafine Merino Wool. No Compromises.
For the base fabric of this underwear, we sourced ultra fine 17.5 Micron New Zealand Merino Wool for it's natural ability to regulate temperature and resist odor, while having a buttery soft hand feel that is dry to the touch. SilverAir metallic yarns neutralize bacteria and reinforce odor-control. Finally, a hint of spandex is added so the underwear does not lose it's shape over time. The waistband is constructed with a double-soft nylon that feels like a cloud on the skin and will not leave any marks.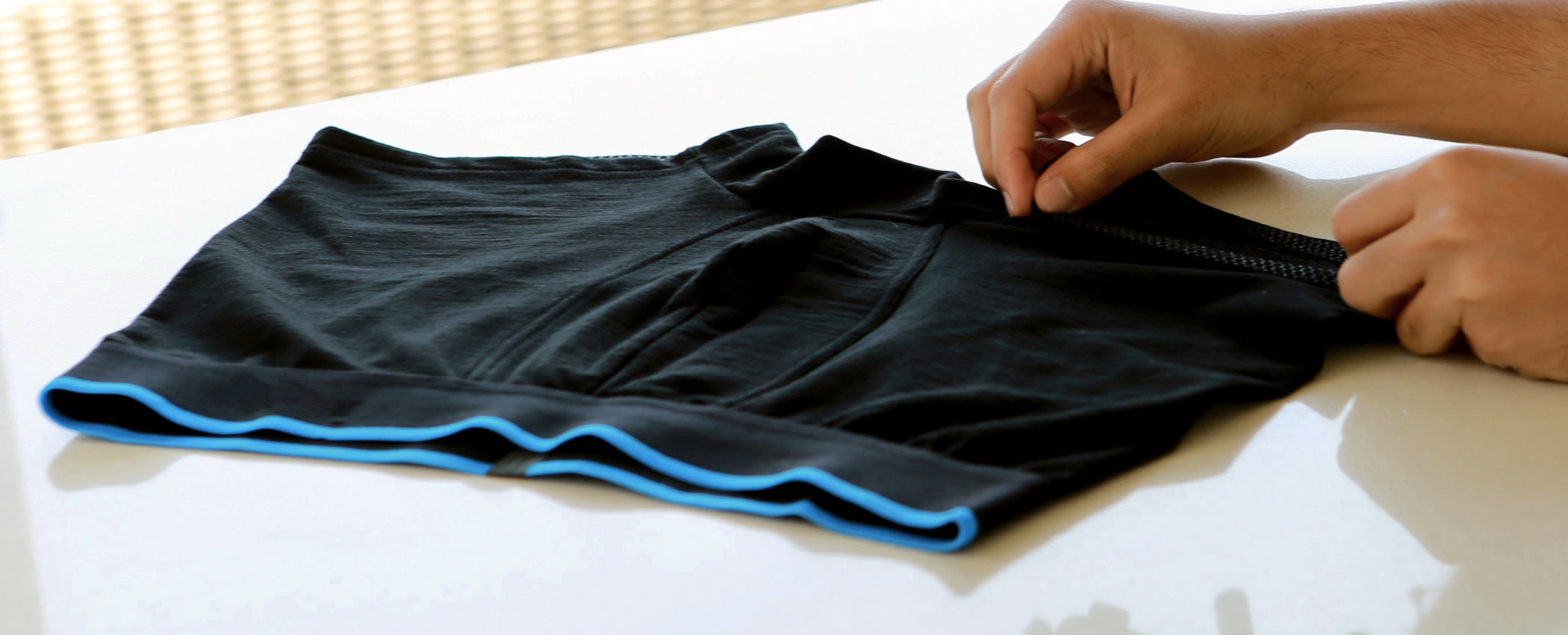 SILVERAIR TECHNOLOGY
Taking odor control to a whole new level.
Merino wool is naturally resistant to odor-causing bacteria, but silver actively neutralizes any bacteria it comes into contact with. That's why we infuse our SilverAir technology into the underwear to give it the best possible anti-odor performance in the market.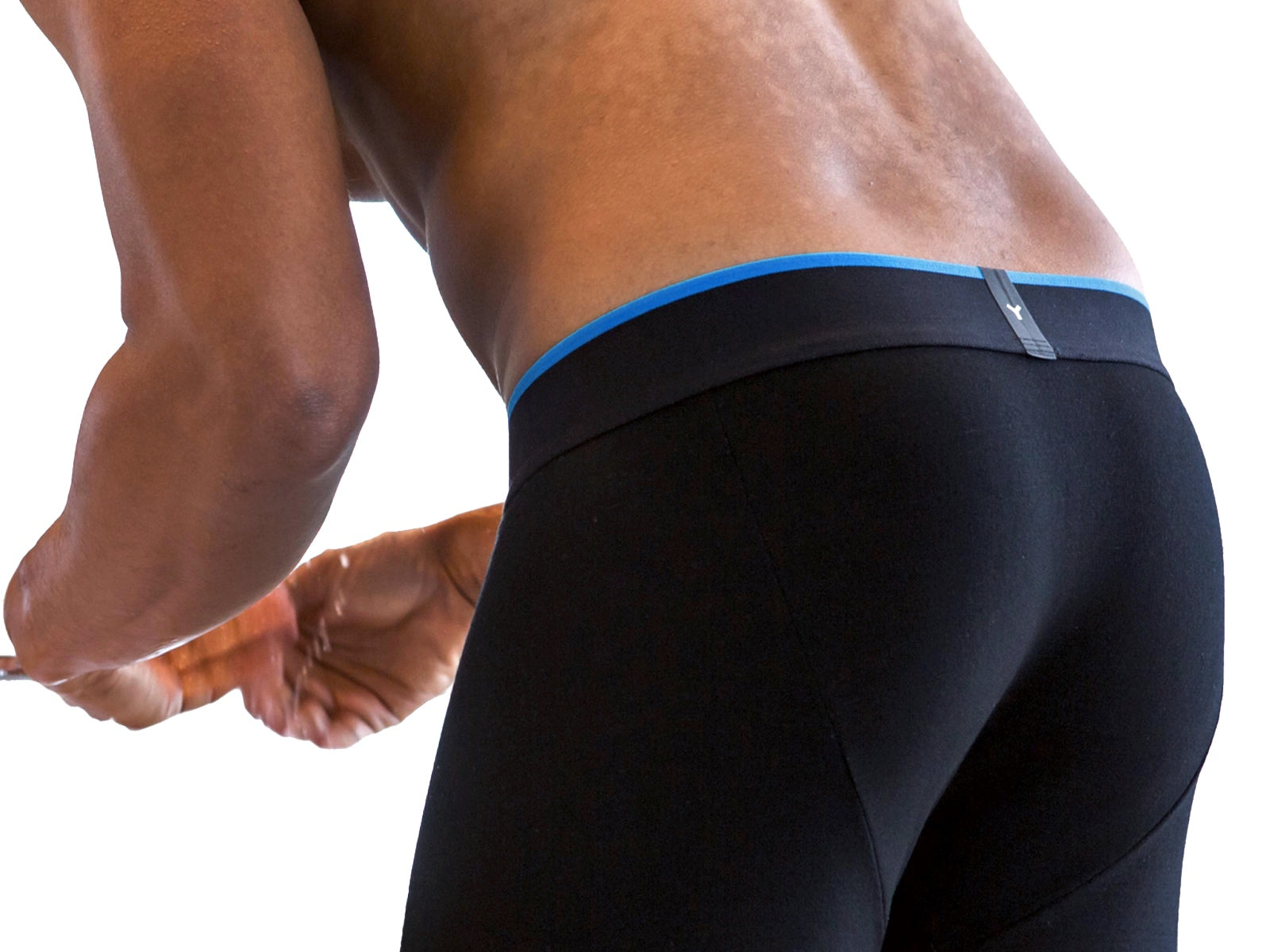 SMARTGRIP™
A grip system that prevents ride-up
Inspired by grip systems in high-end cycling apparel, we designed a custom grip using soft silicones that you barely feel against your skin but which creates just enough resistance for the leg band to stay in place.