Y ATHLETICS SILVERAIR MERINO WOOL ANKLE SOCK 2.0 BUNDLE
A mid-weight all purpose sock that takes comfort, durability, and odor protection to an all new high. We combined merino wool with metallic silver for amazing thermoregulation and the very best anti odor performance. The entire footbed is cushioned to enhance comfort, and SmartGrip™ soft silicones are placed behind the heel to prevent slippage during high-impact activities. 
Watch the video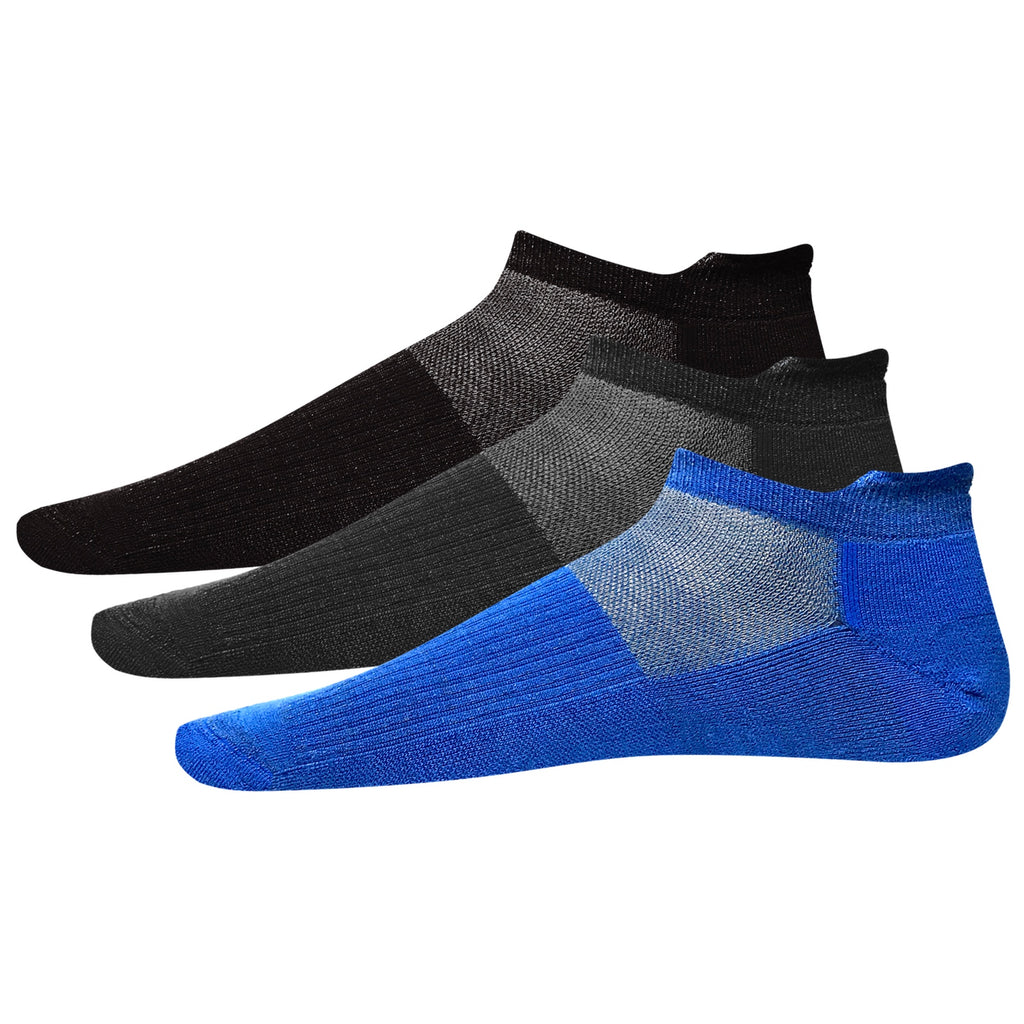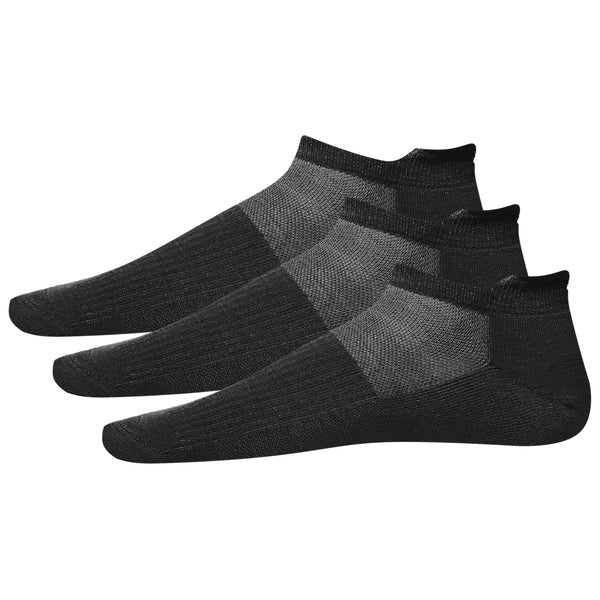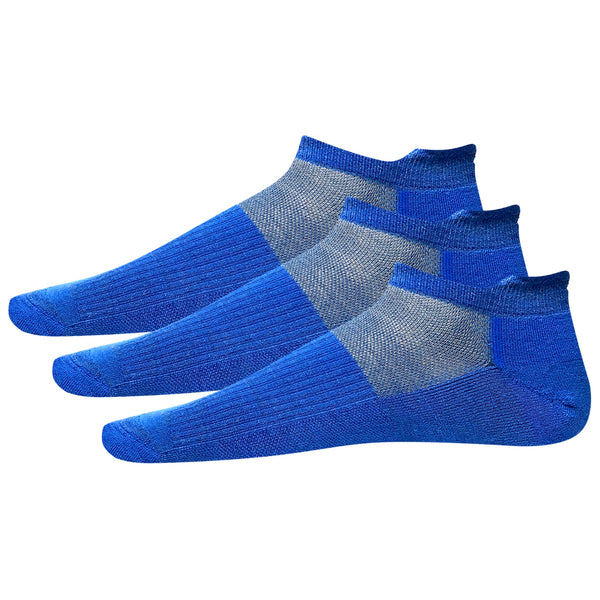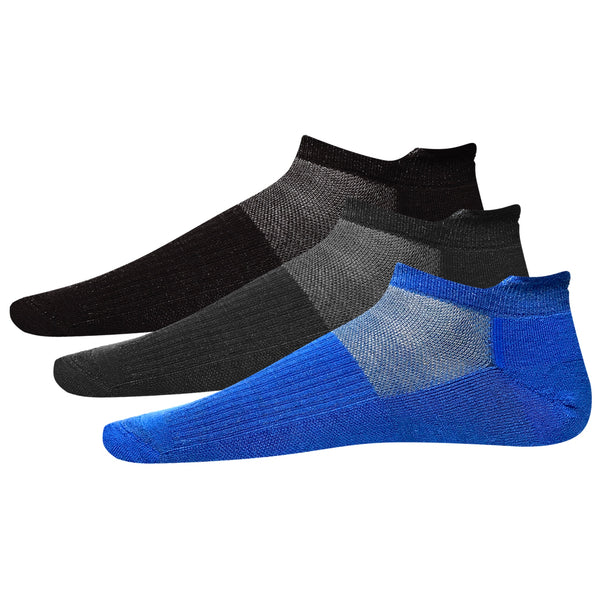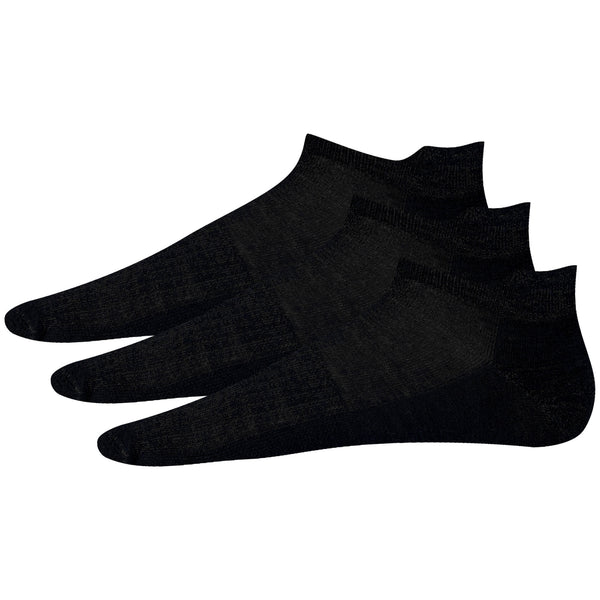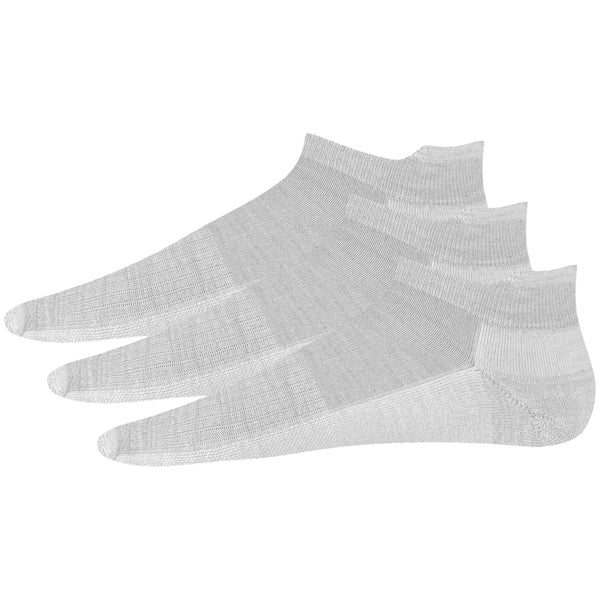 SIZING GUIDE
(based on Men's U.S. shoe size)

TRY ON GUARANTEE
If you don't love your first pair, you can return it within 30 days of purchase for a full refund or a different size.
MATERIAL
A beautiful blend of Merino Wool & Silver
The 2.0 socks are created with a higher micron merino wool that's more durable than the ultra fine grade used in our underwear. The merino is blended with a touch of acrylic to give it an extremely soft, pillowy texture for superb comfort. Abrasive areas are reinforced with high-strength nylon and finally, we engineered an all new metallic silver yarn with built-in stretch that runs throughout the core of the entire sock.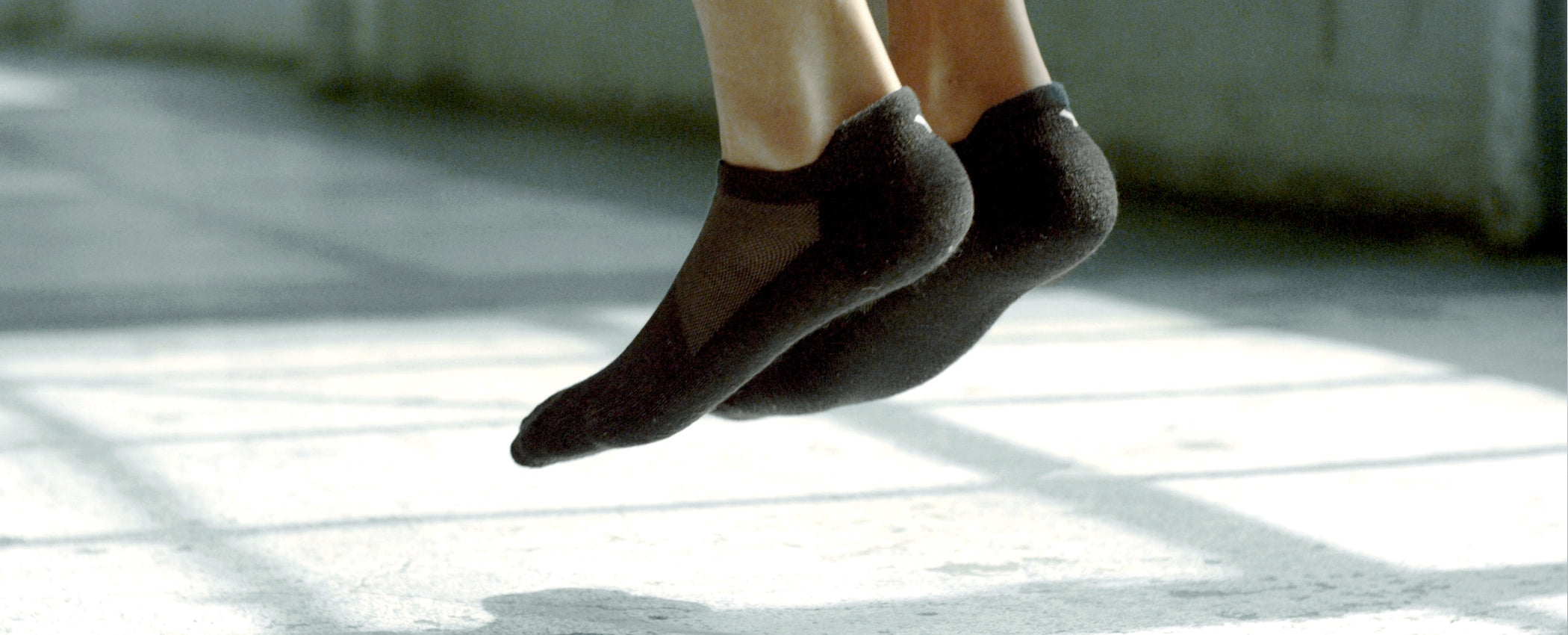 SILVERAIR 360°
Unmatched odor protection
Our SilverAir yarns are flat, which means there's no inherent stretch in them. For sock 2.0, we combined the SilverAir yarns with spandex which allowed us to knit the silver continually throughout the entire product. While the base Merino is naturally bacteriostatic, silver neutralizes any bacteria it comes into contact with. This essentially gives sock 2.0 unmatched anti-odor performance that lasts the life of the product.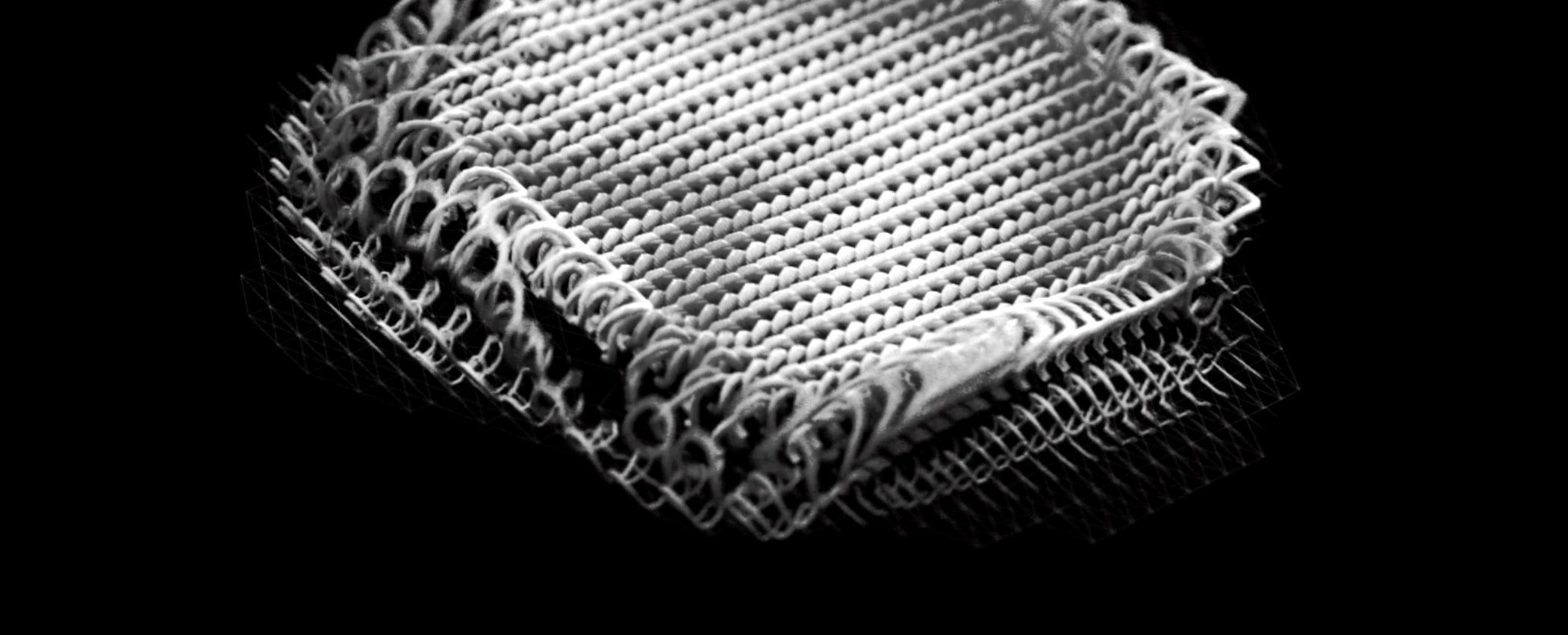 HIGH TECH CONSTRUCTION
Feel the difference inside and outside
A high-density 200 needle knitting machine is used to construct these socks. We cushioned only the footbed to deliver incredible comfort without adding bulk. The toe caps are seamlessly knit to prevent any blisters and there are no open stitches on the inside. Turn the sock inside-out and you'll find a completely smooth surface that won't rub you the wrong way.